13th Scandinavian Symposium and Workshops on Algorithm Theory
Helsinki, Finland
4–6 July 2012
SWAT
2012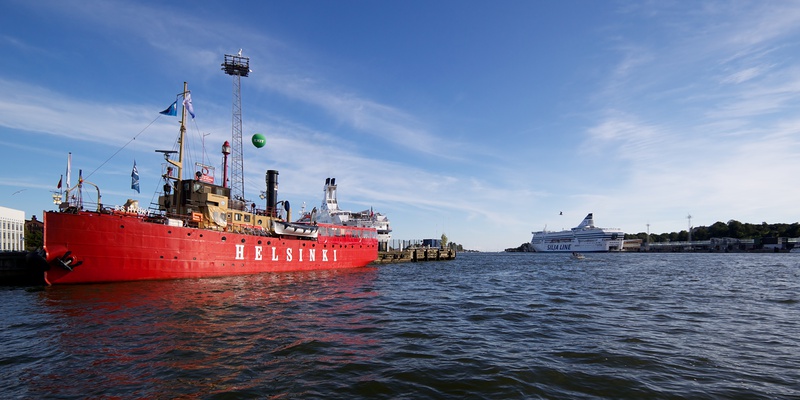 Important dates
Paper submission deadline: Friday, 24 February 2012
(before 23:59:59, any time zone of your choice)
Notification of acceptance: Monday, 9 April 2012
Final manuscript due: Monday, 23 April 2012
Registration opens: Monday, 9 April 2012
Early registration deadline: Wednesday, 16 May 2012
SWAT 2012: Wednesday–Friday, 4–6 July 2012
CPM 2012: Tuesday–Thursday, 3–5 July 2012
You can follow SWAT 2012 on Google+ for the latest updates.
Call for papers
The symposium, which alternates with the Algorithms and Data Structures Symposium (WADS), is a forum for researchers in the area of design and analysis of algorithms and data structures. We invite submissions of papers presenting original research on algorithms and data structures in all areas, including but not limited to approximation algorithms, parameterized algorithms, computational biology, computational geometry, distributed algorithms, external-memory algorithms, exponential algorithms, graph algorithms, online algorithms, optimization algorithms, randomized algorithms, streaming algorithms, string algorithms, sublinear algorithms, and algorithmic game theory.
Contributors must submit their papers using the Easychair system. Submissions must be of at most 12 pages using 11 point or larger font and with reasonable line spacing and margins. Additionally, a clearly marked appendix may be included; this appendix will not be regarded as part of the submission and will be considered only at the discretion of the program committee. Papers submitted for review should represent original, previously unpublished work. At the time the paper is submitted to the symposium, and for the entire review period, the paper (or essentially the same paper) must not be under review by any other conference with published proceedings or by a scientific journal. At least one author of every accepted paper is expected to register and present the paper at the symposium. Symposium proceedings will be published in the "Lecture Notes in Computer Science" (LNCS) series of Springer.
A prize will be awarded to the author(s) of the best student-authored paper. A paper is eligible if all of its authors are full-time students at the time of submission. This must be indicated in the submission process.
Venue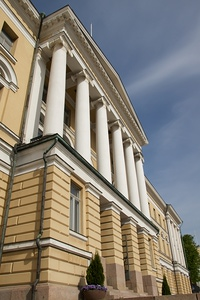 SWAT 2012 will be organised in Helsinki, Finland.
The venue is the Main Building of the University of Helsinki, in the middle of downtown Helsinki. SWAT is co-located with CPM 2012, the 23rd Annual Symposium on Combinatorial Pattern Matching (3–5 July 2012).
See local information for more details; maps and floor plans are also available.
Registration
SWAT is co-located with CPM 2012, the 23rd Annual Symposium on Combinatorial Pattern Matching (3–5 July 2012). A registration to SWAT 2012 gives you access to all technical sessions and keynote talks in both SWAT 2012 and CPM 2012.
| | | |
| --- | --- | --- |
| | Early (until 16 May 2012) | Late (from 17 May 2012) |
| Regular | 250 EUR | 350 EUR |
| Student | 150 EUR | 250 EUR |
all SWAT 2012 and CPM 2012 technical sessions and keynote talks
all SWAT 2012 and CPM 2012 coffee breaks.
In the registration system, you will select your primary conference—SWAT or CPM. For the selected primary conference, the registration fee includes
LNCS conference proceedings
welcome reception
conference banquet and excursion.
The registration fee does not include any lunches. See the conference programme for more information.
The eAGE transaction system of Aalto University is used to process the conference registrations. Payments are processed through the Finnish card payment service provider Luottokunta. The following credit cards are accepted:
MasterCard (credit/debit)
VISA (credit/debit)
VISA Electron
Only credit card payments are accepted. In particular, it is not possible to pay with cash, cheque, or bank transfer (with the exception of Finnish bank account holders who may use secure online payment). On-site registration is not encouraged and is possible only with a valid credit card.
Organisers
To contact the SWAT 2012 organisers, you can email swat2012@helsinki.fi.
Program committee:
Local organising team:
Steering committee:
Supporting organisations:

History
SWAT alternates with WADS and has been held biennially since 1988.
Further information: