13th Scandinavian Symposium and Workshops on Algorithm Theory
Helsinki, Finland
4–6 July 2012
SWAT
2012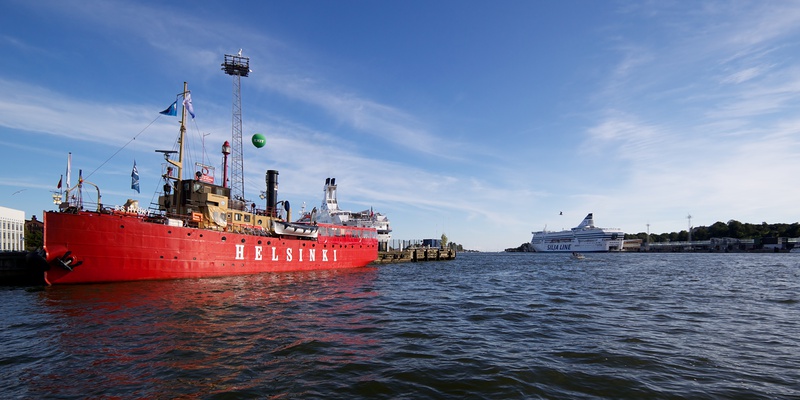 Travel
By plane
You will arrive at the Helsinki–Vantaa Airport, airport code "HEL". There is no train connection, but there are two frequent bus connections between the airport and downtown Helsinki:
Bus 615 (or any variant of the theme, such as 615T or 615V, or the night bus 620N). A single ticket from the airport to downtown Helsinki costs 4.50 €. You can buy a ticket from the driver; just say "Helsinki" and you will get the right kind of ticket. You do not need to have correct change; 5-euro, 10-euro, and 20-euro bills should be fine.

(This bus is operated by Helsinki Region Transport, and it uses the same ticket system as all public transportation in the Helsinki region. Your bus ticket is a "single regional ticket", valid for 80 minutes of unlimited travel in buses, trams, underground train, and local trains within the municipalities of Helsinki, Espoo, and Vantaa.)

Finnair City Bus. A single ticket from the airport to downtown Helsinki costs 6.20 €. Again, you can buy your ticket from the driver, and you do not need to have correct change.

(This is a private bus service operated by Finnair. The bus tickets are not valid for transfer, and you cannot use any other kind of tickets on this bus.)
Both buses are good options; the extra price of the Finnair bus gives you a bit faster connection and more comfortable coaches.
You can find the bus stops right outside terminals T1 and T2; both buses stop at both terminals. Follow the signs for the bus stops, and then locate the right platform by looking for "615" or "Finnair City Bus". Both buses will take you to the central railway station – it is the last stop, and impossible to miss. The railway station is within a short walking distance from the conference site (see map).
On your way back, note that bus 615 departs on the eastern side of the railway station ("Rautatientori" = Railway Square, map label D), while Finnair city bus departs on the western side of the railway station ("Elielinaukio" = Eliel Square, map label E). At the airport, the buses stop first at terminal T1 and right after that at terminal T2. These two stops are usually announced, but do not worry if you miss the T1 stop: you can simply leave at T2, enter the airport building, and follow the signs for T1. The two terminals are just two ends of the same building, connected by a corridor.
Taxis are reliable but expensive; you are unlikely to need one unless you arrive very late.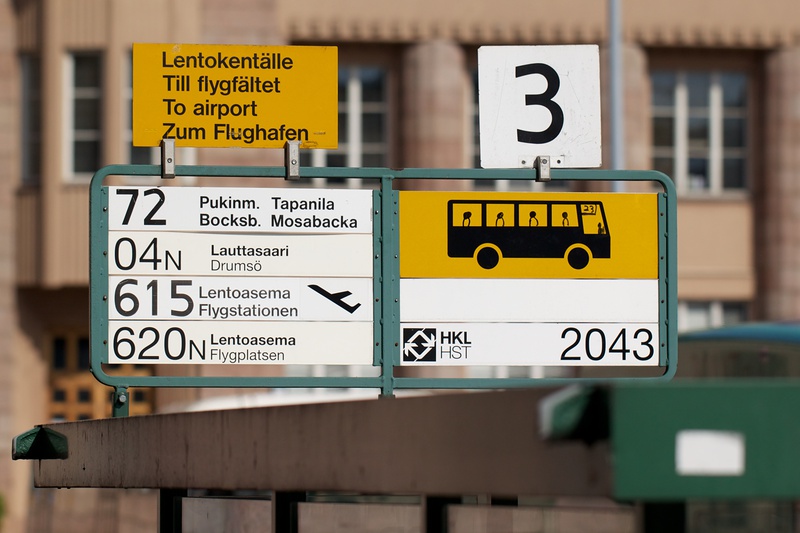 By boat or train
There are fast and frequent ferry connections between Helsinki and Tallinn. You can also travel by boat from Stockholm to Helsinki, or you can take a ferry from Stockholm to Turku and then a train from Turku to Helsinki.
There is a train connection between St. Petersburg and Helsinki.
(When browsing timetables, note that Helsinki = Helsingfors, Turku = Åbo, Tallinn = Tallinna, and St. Petersburg = Pietari.)
More information
Journey planner: all public transportation in Helsinki region, with a route planner, route maps, timetables, etc.

If you have an Android phone, install Andropas, which is a nice interface to the same information. You can easily find, e.g., the best connection right now from your current location to any address in Helsinki region.

Helsinki travel guide in Wikitravel.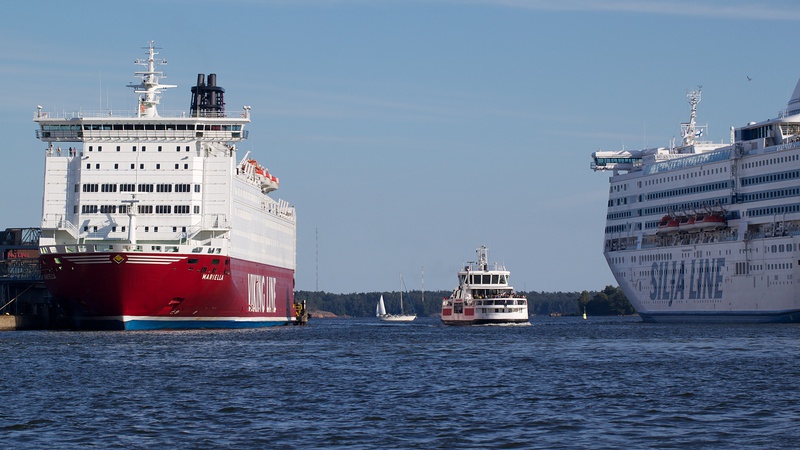 Hotels
Below is a selection of hotels near the conference venue. Many other nearby hotels can be found on services such as TripAdvisor or Booking.com.
We have a special deal with some hotels indicated by explicit prices in the list below. Please contact the hotel by email or by phone and mention the code "CPM/SWAT". Capacities are limited and there is no guarantee of availability or that the prices are the cheapest available.
Please make a reservation as soon as possible. Particularly so if you are arriving before 2 July since availability may be limited due to European Athletics Championships on 27 June–1 July 2012.
Eating
You can use the eat.fi service to find restaurants and browse reviews. You can filter the map by restaurant type, rating, and opening hours.
Please remember that lunch is not included in the conference fee. In the conference material you will find a map with plenty of lunch options. The easiest approach is to just follow one of the local organisers for lunch; each of us will lead a group of conference guests to one of the restaurants near the conference venue. We have two hours reserved for lunch, so we are in no hurry even if some places turn out to be full.
Prices
Many restaurants have inexpensive lunch menus, typically Mon–Fri 11am–2pm. Here are some examples of typical restaurant prices in downtown Helsinki area (but of course you can find much cheaper fast-food places and very expensive and fancy restaurants):
Lunch, during the usual lunch hours: 8–11 € (assuming you drink water). This typically includes some kind of salad buffet, a main course, and tea or coffee.
Dinner: starters 5–10 €, main courses 15–30 €, desserts 5–10 €, tea or coffee 2–3 €, a glass of wine 5–8 €.
Some restaurants may charge you 1 € for tap water and our university cafeterias will add 0.04 € if you pay with a credit card, but other than that, there should be no hidden costs. The price on the menu is precisely the price that you will pay. There are no extra taxes, service fees, etc. that will be added to the bill. In particular, tipping is never expected.
Places
Here are further comments on some restaurants that are very close to the conference venue:
Attractions
For some fresh air
Walk to the Market Square (see map) and follow the sea front. If you go right, you will eventually reach Kaivopuisto; there is a nice view to Suomenlinna. If you go left, you can walk around Katajanokka and see the icebreakers that are waiting for winter.
For a rainy day
The National Library of Finland is located right next to the conference venue (open Mon–Thu 9am–6pm, Fri 9am–4pm). If you have some extra time during a lunch break, visit the library and explore its 19th century architecture. Please note that you must leave your coat in the coat racks and your bags in the lockers before entering the library.
Ateneum Art Museum near the railway station is a good option if you have more time.
There are two churches very prominently located near the conference venue: Helsinki Cathedral (the big white church right next to the conference venue), which is a Lutheran cathedral, and Uspenski Cathedral (the red-brick church on a hill near the Market Square), which is an Orthodox church. For a striking contrast in styles, visit both of them.
Events
SWAT is co-located with CPM 2012, the 23rd Annual Symposium on Combinatorial Pattern Matching (3–5 July 2012). A registration to SWAT 2012 gives you access to all technical sessions and keynote talks in both SWAT 2012 and CPM 2012.
There are also many non-academic events in 2012 in Helsinki area, including:
Practicalities
Finland is part of the eurozone and Schengen Agreement.
Electricity: 230V. Power sockets are similar to those used in Germany. The flat Europlug always fits.
Emergencies: Call 112.
Guidebooks: A new edition of the LonelyPlanet Finland travel guide has just appeared. You can buy the Helsinki chapter as a PDF file for 3.50 €.
Internet: Wireless internet will be available for the conference participants. In all university building there are two wireless networks:

"Univ Helsinki HUPnet": Connect to the network (no password needed). Open a web browser, try to access any web page, and you will be redirected to a login screen. Now enter your personal user ID and password, and you are connected to the internet. You will receive your user ID and password upon registration — see the opposite side of your conference name tag.
"eduroam": If you use Eduroam at your home university, it will work precisely the same way here as well. For any help with the setup, see the instructions provided by your own university.

In the downtown area, there is a new open wireless network "Angry Birds Wi-Fi" — free, but with advertisements. If all else fails, you can use the public laptop at the conference information desk to check your emails.
IT supplies: Some adapters, extension cords, battery chargers, cables, USB memory sticks, laser pointers, etc. will be available at the conference information desk (2nd floor) — you can borrow these, but please remember to return everything in the same place.
Meeting rooms: Conference participants are welcome to use Halls 14 and 15 for their own meetings during the conference.
Money: Look for a yellow "Otto" sign to locate an ATM. For currency exchange, Forex at the central railway station is a good option (map label F). Credit cards are very widely accepted in shops and restaurants — Visa and MasterCard are the most commonly recognised brands.
Office supplies: Available at the conference information desk (2nd floor).
Pharmacy: "Apteekki" in Finnish. Kluuvin apteekki (Yliopistonkatu 5) is near the conference venue. Yliopiston Apteekki (Mannerheimintie 5) is open from 7am to midnight.
Registration: You should have already registered online. In that case, everything will be very straightforward at the conference site:

go to the 2nd floor,
pick up an envelope with your name on it, and
pick up one conference bag (all identical, both for SWAT and CPM).

The envelope will contain your personal material — name tag, drink tickets, passwords, proceedings, receipts, and certificates — while the conference bag contains everything else. Here are the instructions for the exceptional cases:

If you have registered online very late (e.g., the same morning), most likely we have not yet prepared an envelope for you. In that case, contact the information desk on the 2nd floor and they will tell you know when you can pick up your conference material.
If you would like to register online but do not have internet access, you can use the laptop that is available at the information desk. Have your credit card ready for the online payment.

Shopping: Large department stores are typically open Mon–Fri 9am–9pm, Sat 9am–6pm, and Sun 12am–6pm; small grocery stores may be open until 10pm or 11pm.
Tap water: Perfectly safe to drink; there is no need to buy bottled water.
Telephones: Do not expect to find a public phone; use your own mobile phone and buy a prepaid SIM card if needed. The country calling code for Finland is +358; if a local telephone number is 040123456, dial +35840123456.
Tipping: Never expected in restaurants or elsewhere.
Weather: Check the following services that are provided by the Finnish Meteorological Institute. All temperatures are in degrees Celsius; 10°C = 50°F, 15°C = 59°F, 20°C = 68°C, and 25°C = 77°F.
If you need any kind of help, or if you have any questions, please contact the conference information desk on the 2nd floor!